Riese & Müller are a German bike manufacturer started in 1993 by Heiko Müller and Markus Riese, all of their ebikes are assembled in Darmstadt in Germany.
It wasn't until 2013 that they took their passion and experience of bicycle manufacturing into the new world of ebikes. Riese and Müller are known for high-end ebikes and developing new technologies.
They have a philosophy of 'born of conviction' developing premium cargo and folding ebikes with German precision engineering abilities and efficiency.
You cannot buy Riese and Müller ebikes directly from them and instead need to go through their dealer network, with impressively over 350 dealers in Germany alone.
Most Riese & Müller models use a Bosch system including Bosch motor, Bosch battery and Bosch displays.
Riese & Müller motors
Riese & Müller tend to use Bosch Performance Line CX or Performance Line Speed motors in their ebikes, so they're using two of the best and reliable motors in the market. They provide pedal assistance (no throttle) up to the legally allowed (in the UK) 15.5mph and will help you across many different riding experiences from hills to rougher terrain.
The mid drive motors from Bosch on Riese and Müller machines provide a good level of balance and will only kick in as you pedal, providing confidence and control in your ride.
Most Bosch ebikes motors used in the Riese & Müller models have a decent amount of torque at 85Nm on the Performance Line Speed, Performance Line CX and Cargo Line, with the Performance Line coming in slightly lower with a respectable 65Nm in Turbo.
Keep any eye for the models with the Bosch Performance Line Speed motors, which can achieve 45km/h with pedal assistance, therefore making them a non-legal ebike in the UK and falling into he category of an electric motorbike, requiring insurance, a licence and registration.
Riese & Müller batteries
Bosch batteries maintain the premium narrative, coming in at 500Wh, 545Wh, 625Wh, 725WH or 750Wh. With Bosch DualBattery tech which is basically two batteries that sit side by side, you bag a top capacity of 1,250Wh!
You can charge the batteries on your Riese and Müller ebike or remove and charge in a standard socket. The claimed lifespan is around 1,000 charges, so should last you a good few years obviously depending on your usage.
Average charge for the batteries takes around 4.5 – 6.5 hours depending on your battery. With Bosch's DualBattery technology you can charge both batteries together on the ebike or individually off of it.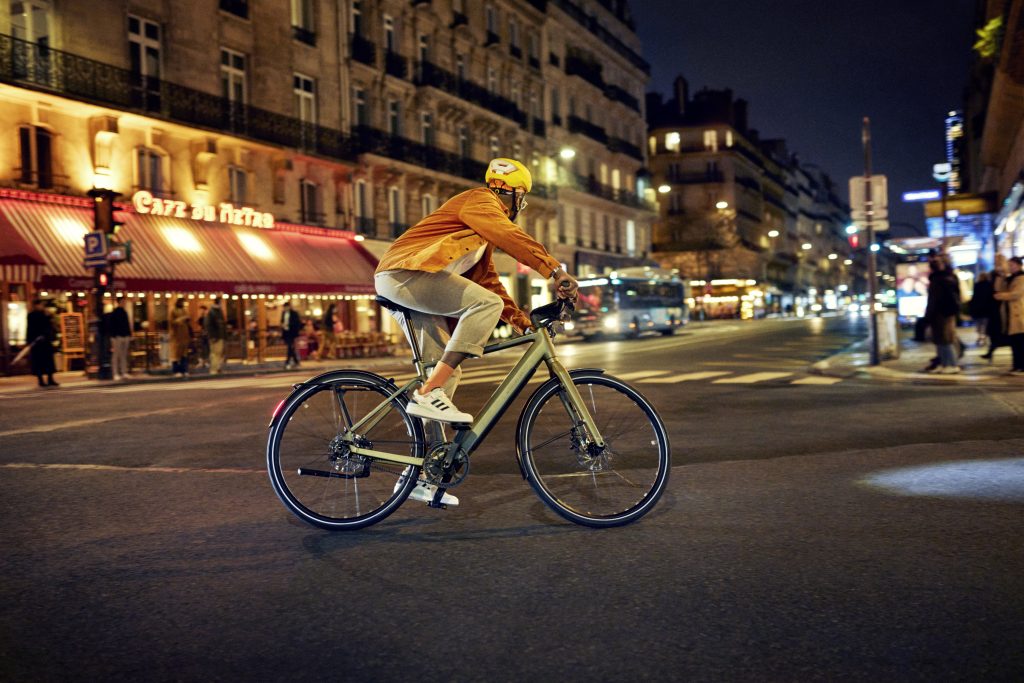 Riese & Müller displays
Using Bosch displays, Riese & Müller ebikes give you a great overview of your ebike's performance when in use. You can keep track of battery status, mileage (both daily and total), speed (current and average), as well as time and motor power – all controlled from the comfort of your handlebar! Display options include:
Bosch Intuvia Display
Bosch Intuvia 100 display (smart system)
Bosch Purion Display
Bosch Kiox Display
Bosch Kiox 300 display (smart system)
Bosch Nyon Display
Bosch SmartphoneHub
View all about Riese and Müller Bosch displays here.
Need ebike help and advice? Check out our guides…