Santander ebikes in london
Despite the fact that Boris Johnson hasn't been the Mayor of London since May 2016, the term 'Boris Bikes' has lived on…
The proper name for the bicycles for hire in London which are sponsored by Santander Bank are Santander Cycles.
They were initially sponsored by Barclays Bank in a deal reportedly worth £5m, however you can't blame Barclays for ending the sponsorship in February 2015 as everyone just called them 'Boris Bikes'.
Santander must be in it for the long haul and ready to wait until the Boris effect wears off and they can be called by the name Santander Cycles, which Santander must have paid a pretty penny for over the last seven or so years.
Apparently hundreds of Boris Bikes are stolen every year from the massive 14,000 fleet of Santander Cycles and some 'Boris Bikes' have been found as far as Australia!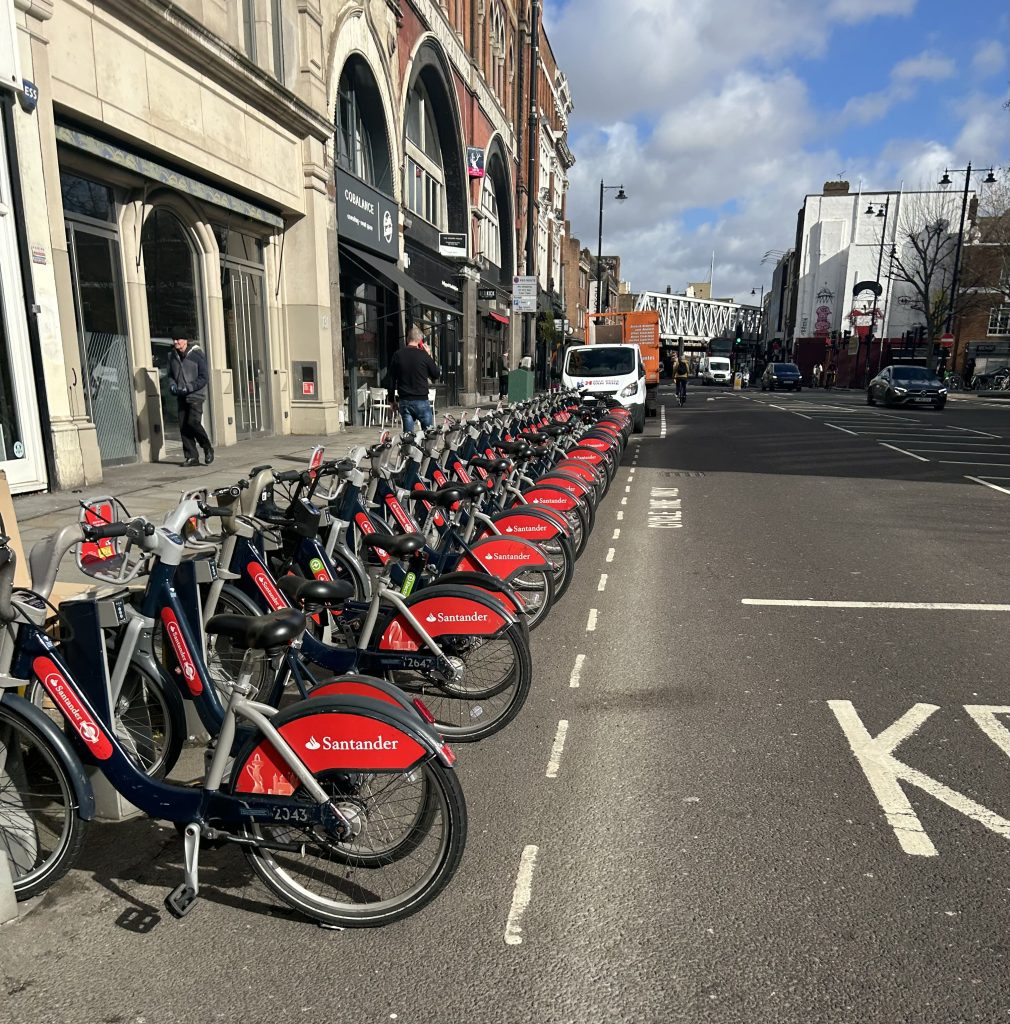 500 new Santander Cycle ebikes (Boris eBikes)
The London bike hire scheme which encourages Londoners and tourists to get on their bike instead of using emission producing transport such as cars and cabs has just invested in 500 ebikes.
From the 12th September 2022, Santander Cycles expanded their 14,000 London fleet with 500 brand new ebikes.
This comes after a reported record number of London hire bike uses in August 2022 with over 1.3 million hires over the month.
The ebikes that are being introduced into the Santander Cycles / Boris eBike scheme are pedal assisted, meaning no throttle but a motor that helps you to pedal, meaning less effort and hopefully opening up a new market of business users who don't want to arrive to work sweaty and exhausted.
They will also make the bikes more accessible to older riders, those who are less fit and even those who need to make longer journeys on the bikes.
Any ebike fan will know that the legal speed limit for ebikes on the road in the UK is 15.5mph, so the motor is restricted to that. However if you decided to ride your e-Boris e-Bike down Swain's Lane (London's steepest hill with an average gradient of 8% for 900 metres!) then you'd obviously be able to surpass that speed, as you would on a bicycle or push bike.
How much is it to hire Santander ebikes in London?
Santander Cycles ebikes will only be able to be used by registered users (registration cost for Santander Cycles is £3) with a higher cost of £3.30 per 30 minutes of use.
Monthly and annual members of the Santander Cycle scheme will be able to hire the new ebikes for an extra cost of £1 per hour.
Santander ebike docking stations
There are 800 docking stations for Santander Cycles across London and the new ebikes will be able to be docked across any of these original docking stations.
Find your nearest Boris eBike docking station with TfL and Santander here.
There are plans to add even more Boris Bike docking stations in the following locations after funding from Southwark Council:
Burgess park
Albany Road
South Bermondsey station
Clements Road
Harris Academy
Brand Street
Crimscott Street
The Blue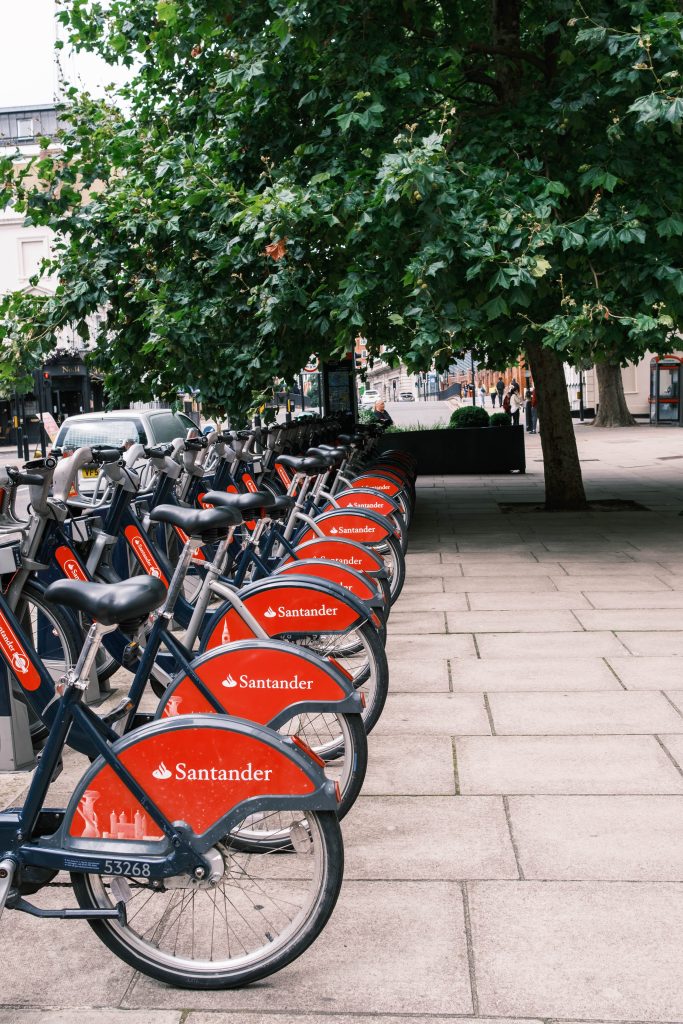 New fare structure
The launch of Santander Cycles scheme ebikes also coincides with a new fare structure which will make the tariffs more flexible and simpler.
These are the first changes to the charges for Boris Bikes since 2013 and include the following:
£1.65 per 30 minutes at a flat rate – replacing the existing the £2 charge for unlimited 30 minute rides within 24 hours
£20 monthly membership option providing unlimited 60 minute rides every month, with no contract so it can be cancelled at any time
Annual membership will increase to unlimited 60 minute rides rather than 30 minutes but will increase to £120
How do you hire a Santander e-bike in London?
First of all you need to register with the Santander Cycles scheme for the cost of just £3.
The easiest way to do it is to download the Santander Cycles app and follow the instructions.
You cannot hire a Santander e-bike at the terminal, you must be a member to use the ebikes and have a membership key with an active account.
There are other options for ebike hire when getting around London that you can read more about here.
11 record breaking months in a row!
TfL's Head of Cycle Hire David Eddington said: "Santander Cycles is a vital part of London's transport system and is more popular than ever, with the scheme seeing 11 record-breaking months in a row. We want to make sure that the scheme continues to be one of the easiest and most sustainable ways of travelling in the capital. The new bikes, alongside our simpler new tariff, will ensure that the scheme can build on this success and be financially sustainable, playing a full role in a green and healthy future for London."
New ebikes and simplified tariff structure
Marketing Director for Santander UK Dan Sherwood,: "Broadening out the appeal of Santander Cycles through the addition of the new e-bikes is great news for Londoners, meaning more people can take advantage of a sustainable and healthy way to travel. With popularity of the scheme at an all-time high, we hope the introduction of e-bikes, along with a simplified tariff structure, will ensure Santander Cycles continue to go from strength to strength."
1.3m Boris Bike journeys in July 2022
Sadiq Khan Mayor of London, said: "I am delighted to be launching our first ever e-bikes for hire. Another first for London hot on the heels of another record-breaking month for Santander Cycles, which saw an incredible 1.3m journeys in July. It will be great to see these new e-bikes on London's streets soon.
"I'm determined to continue building a cleaner, greener London for everyone and this includes making cycling as accessible as possible. The new Santander Cycles e-bikes will play an important role in helping to break down some of the barriers that stop people from getting on a bike, including fitness, age and length of journey."
Southwark Council funding new docking stations
Southwark Council's Cabinet Member for Parks, Streets and Clean Air Cllr Catherine Rose said: "We are delighted to be working with TfL to expand the Santander Cycle scheme further south in our borough and excited to welcome the first of these additional cycle hire docking stations at the junction next to Burgess Park.
"The more people who switch from their cars to a bike, especially for short local trips, the better our air quality will be. People who cycle or walk more can also see improvements in physical and mental health. If you've not yet tried one, now is the time! We want to see more Santander bikes in more places in Southwark."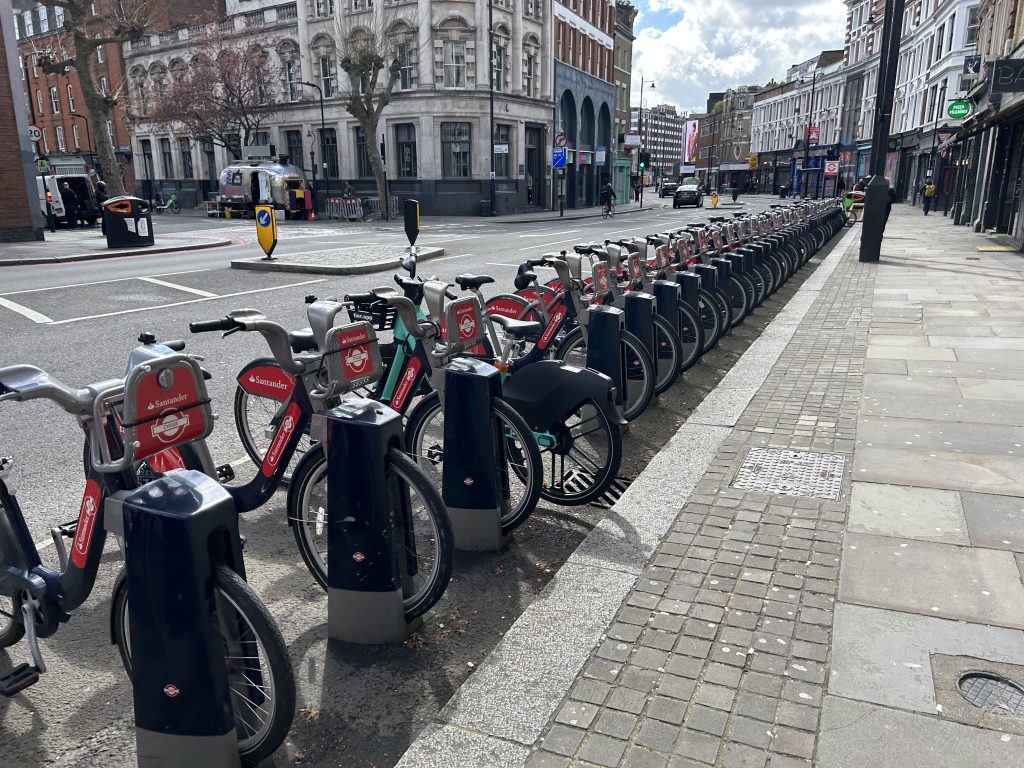 Check out all of our ebike guides…