Sur-Ron is a Chinese electric bike manufacturer that is known for producing high-performance electric bikes and electric dirt bikes.
Founded in 2014 by three motorbike enthusiast, they have become a leading electric motorcycle manufacturer.
These bikes are designed to deliver a thrilling and unique riding experience, blending the convenience of electric power with the excitement of off-road riding.
Sur-Ron electric bikes are equipped with high-capacity lithium-ion batteries that provide a long range and fast charging times.
They also feature advanced suspension systems and hydraulic disc brakes, allowing for a comfortable and safe ride, even on challenging terrain.
They also have advanced display systems that provide riders with real-time information about battery life, speed, and other important metrics.
Sur-Ron offers a range of electric bikes for different types of riders and uses, with on road and off road edition as well as youth models. These bikes are designed with both performance and sustainability in mind, offering low emissions and quiet operation.
Sur-Ron electric bikes have gained popularity in recent years due to their unique combination of power, versatility, and affordability. They are especially popular among off-road riders and adventure seekers, and sometimes street punks, as they provide a fun and exciting way to explore the outdoors and occasionally get up to mischief…
But Sur-Ron UK will be looking to leave this image behind with their new larger more expensive Strorm Bee models for more serious owners.
They're a fantastic choice for anyone looking for a high-performance, sustainable, and affordable electric bike. They look very cool, the latest Sur-Ron Storm Bee Enduro Edition and Road Edition look incredible and offer a proper electric motorbike for bigger boys, rather than the smaller earlier models.
Whether you're an off-road rider or simply looking for a fun and convenient way to get around sharpish whilst looking like a star, Sur-Ron electric bikes might just be your go to electric two wheeler. Find out where to buy a Sur-Ron in the Uk below.
Sur-Ron models
Sur-Ron Storm Bee – Road Edition
Sur-Ron Storm Bee – Enduro Edition
Sur-Ron Light Bee LBX Off-Road (Black / Silver / Blue)
Sur-Ron L1E On Road (Black / Blue / Silver)
Sur-Ron Youth Off Road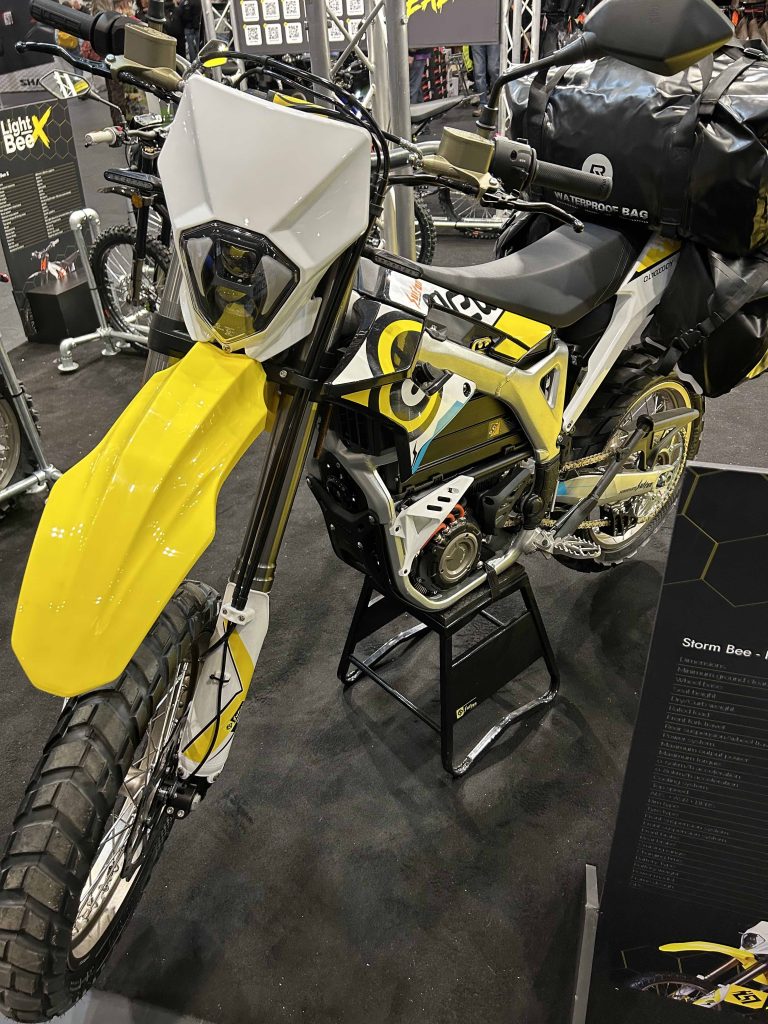 Where to buy a Sur-Ron electric motorbike in the UK
Drysdale Motorcycles, 1 St Leonard's Bank, Perth. PH2 8EB, www.drysdalemotorcycles.co.uk
Eaglesham Garage, 77 Gilmour Street, Eaglesham: G76 OLH, www.eagleshamgarage.co.uk
Emoba Elecric Newcastle LTD, 208-212 Westgate Road NE4 6AN, Newcastle, www.emoba.co.uk
Craigs Motorcycles, Wesley Place, Dewsbury. WH13 1HX, www.craigsmotorcycles.com
4 Dirt, 31 Bretton St, Dewsbury, WH2 9BJ,, www.polaris-4dirt.co.uk
Built Bikes, 137 Bethlehem Street Grimsby DN31 1JO, buittbikes@gmail.com
Completely Motorbikes, Unit A1-A4, Peel street. Abe Bele, LL22 7LA, www.completelymotorbikes.co.uk
MX Connect | Unit 7. Beaver Center, Hollards Road, Northwich, Cheshire, CW9 8AU, www.mxconnect.co.uk
PCR E Performance, Unit 6, Hollies Court, Hollies Park Road, Cannock Staffordshire, WS11 1DW, www.pcr-eperformance.co.uk
Corby Kawasaki, Courier Road, Phoenix Parkway, Corby. Northamptonshire, NNEZ SBA, www.corbykawasaki.co.uk
English Electric | Motor Co. (EEMC), Unit 1. Hall Farm. Redgrave, IP22 1RJ, www.englishelectricmotorco.com
Thunder Road Motorcycles, Spinnaker Road. Hempsted, Gloucester, GL2 5FD, www.thunder-road-motorcycles
Marsh MX, Unit 1, Merthyr Tydfil. CF47 8PE, www.marshmx.co.uk
Surron Electric Bikes, 21-22 Dicker Mill Industrial Estate, Hertford, Hertfordshire, SG13 7AE, www.surronelectricbikes.co.uk
Magnet Moto's LTD, Woburn Hill, Addlestone, KT15 20G, www.magnetmotos.co.uk
Moto E Bikes, Unit H, Perram Works, Merrow Lane, www.motoebikes.com
E Bike South, Earley Gate, Clappers Lane. Earnley, Chichester, PO20 7JJ, www.surronsouth.co.uk
21 TwoEasy, Unit 6 . Liverton Business Park, Exmouth, EX8 2NU, www.twoeasy.co.uk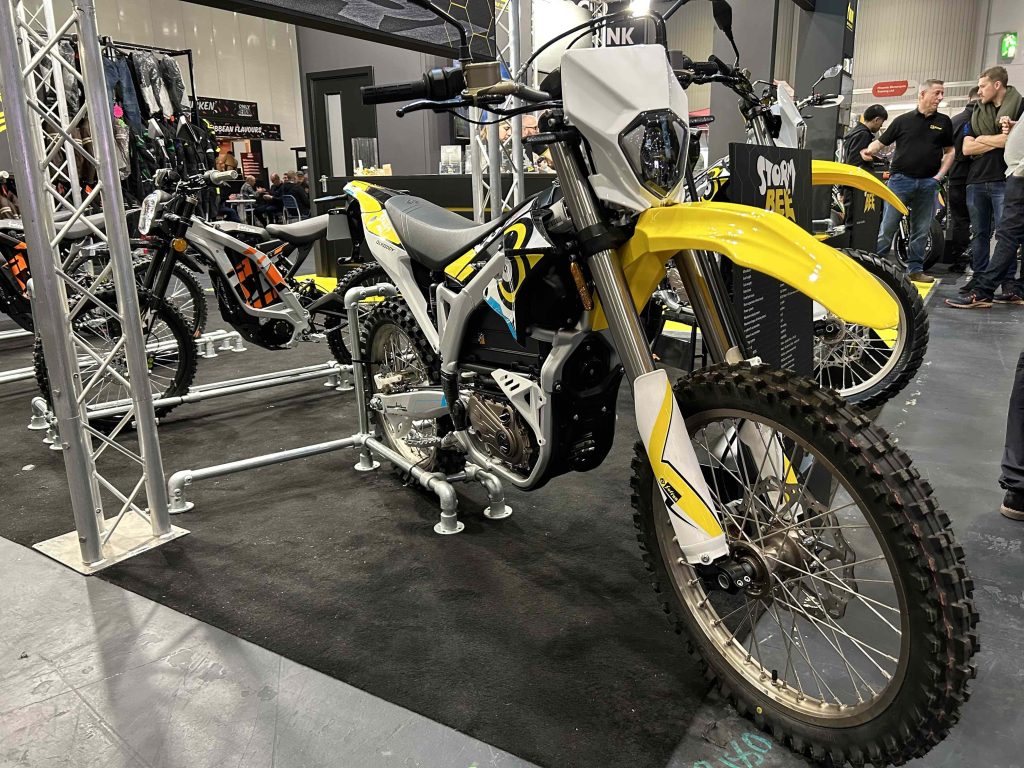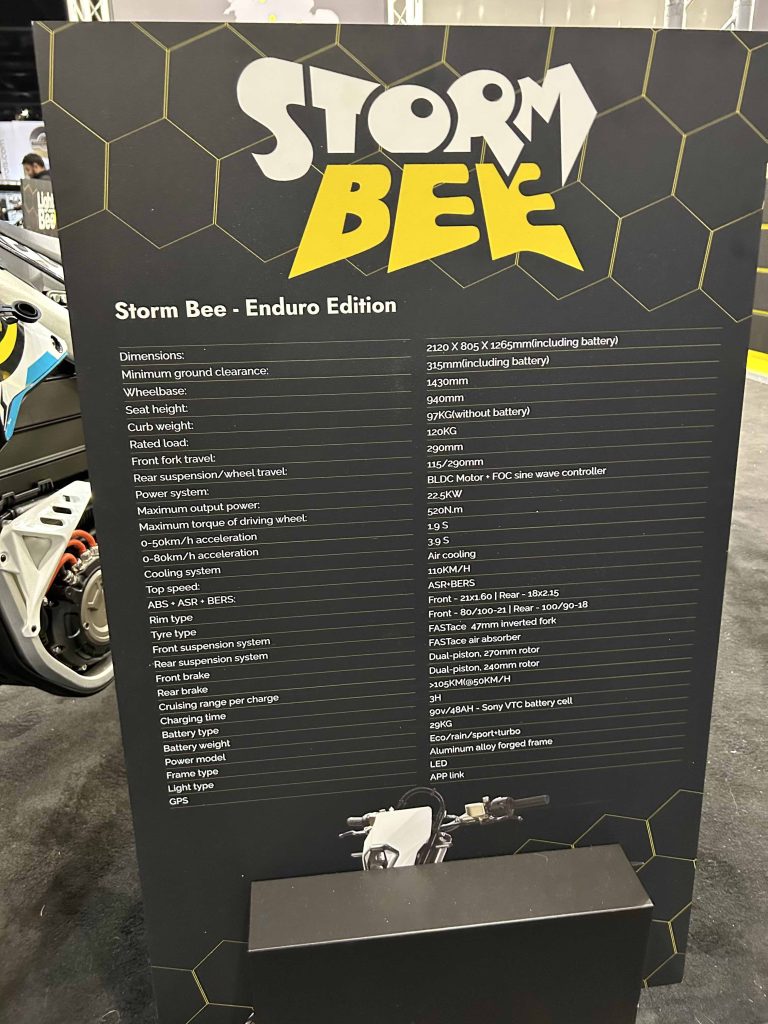 Need ebike help and advice? Check out our guides…