Super73 are one of the top motorcycle styled electric bikes out there.
With help from Super73 communities, cool custom builds, celebrity endorsements (such as actor Will Smith and motorcycle legend Roland Sands) and collaborations (such as Paris Saint Germain Football Club and Yves Saint Laurent) they've already built quite a cult following.
Launched in 2016 in Irvine, California by a kickstarter crowdfunding campaign. The cool design and a viral promotional video helped Super73 establish itself as a leading brand in the ebike world, winning massive popularity from a community looking for a motorbike styled, retro looking ebike.
Their first Super73s were hand built and led the way for retro styled ebikes that gave a nod to motorcycle culture. They launched the S-Series in 2017 which gained massive exposure through a Star Wars Halloween video, these guys are master of viral marketing and sponsorship activation.
On to the bikes, The Super73 range weighs between 25kg to 36kg, seat heights between 68cm – 81cm, max weight capacity between 125kg to 150kg, gearing from single speed to 8-speed, 6 – 7 hours charging time, LCD displays, battery from 418 Wh to 650 Wh, steel or aluminium frames.
Their range is below starting from lowest spec to highest, obviously reflected in the price too, starting at around £2,000 for the Super73-ZG and just shy of £4,000 for the Super73-RX.
Super73 motors are hub drive and manufactured by Chinese manufacturer Hengtai. They are throttle assisted ebikes, not pedal assist, so you press the throttle to power the ebike along with your peddling. The throttle is not twist and go, simply a button, as twist and go throttles are found on electric motorbikes not ebikes ie electric bicycles.
The full Super73 range is as follows:
Super73-ZG
Super73-Z Miami
Super73-ZX
Super73-S2
Super73-RX
Super73-ZG
The Super73-ZG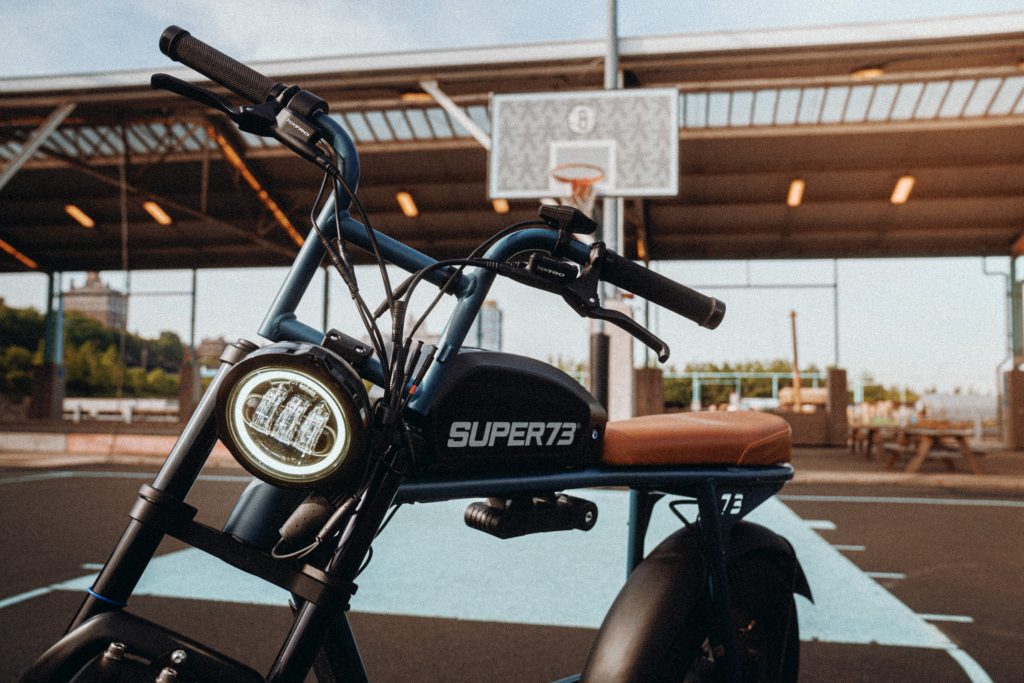 Super73-ZX
The Super73-ZX
Need ebike help and advice? Check out our guides…