Zero Electric motorcycles
Zero Motorcycles is a company that's changing the game when it comes to electric motorcycles. They've taken the best things about traditional motorcycles and combined them with the latest technology to create electric motorcycles that are fast, efficient, and fun to ride.
The company's focus on innovation and design has led to the creation of motorcycles that are optimised for performance, with specially designed frames made from lightweight, aircraft-grade aliminum.
What started as an idea in a garage in Santa Cruz, California has quickly grown into a global company known for its groundbreaking motorcycles.
Since the first prototypes were produced in 2006 and the Zero S began shipping in 2010 with the Agni Motor. Zero has been inviting riders to try out their bikes for themselves, knowing that some things are better experienced than explained.
Zero Motorcycles is on a mission to create a superior riding experience with its line of electric motorcycles. The people who work there are passionate about innovation, guided by integrity, and driven to achieve results.
They're committed to delivering high-quality motorcycles that offer exceptional value, performance, and fun for customers and partners all around the world.
Zero Motorcycles is at the forefront of motorcycle innovation, creating electric bikes that are fast, efficient, and fun to ride. With a focus on quality and a commitment to their mission, Zero is changing the way we think about motorcycles and what they can do.
Zero electric motorbike models
Zero Motorcycles is a manufacturer of electric motorcycles with a range of models including the Zero S (street), SR (street racing), FXS (supermoto), DS (dual-sport), DSR (dual-sport racing), FX (motocross), and SR/F.
The DS model became available at the same time, followed by the XU in 2011. In 2012, the ZF9 Power Pack was introduced, making the Zero S and DS the first electric motorcycles capable of exceeding an EPA-estimated 100 miles on a single charge.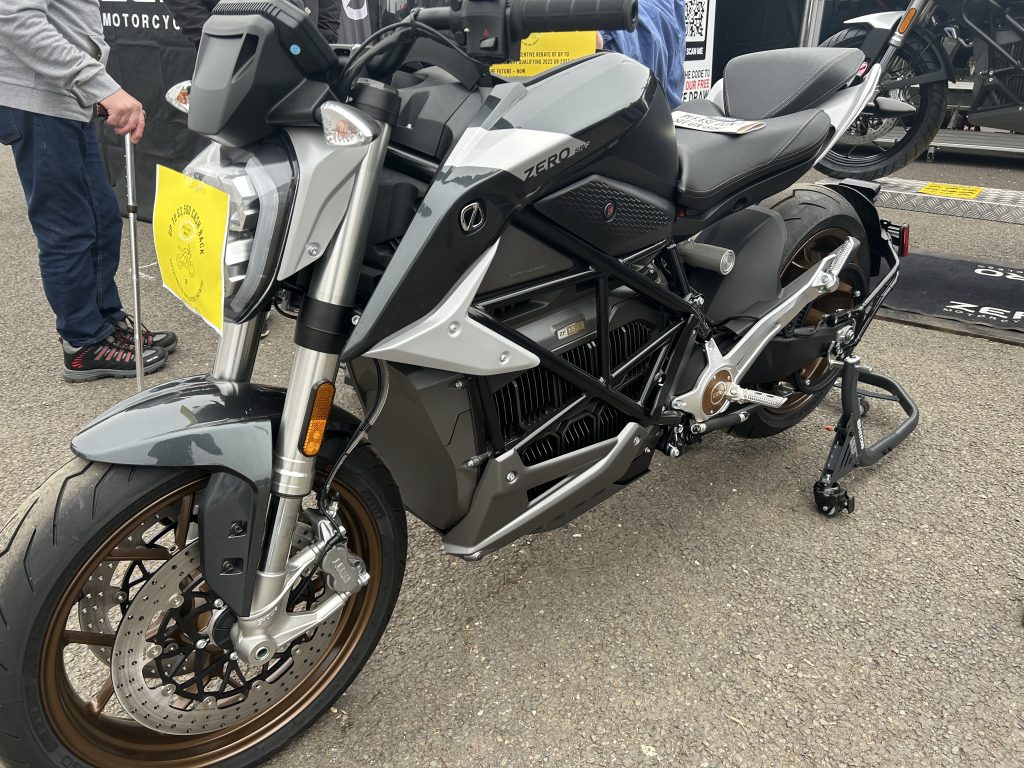 The Zero S and DS were completely redesigned in 2013, with a battery capacity increase to 11.4kWh, and the introduction of a new brushless permanent magnet AC motor. In 2014, the optional 2.8kWh "Power Tank" became available, and the Zero SR was added to the range.
The battery pack size increased to 12.5kWh for the 2015 models, with standard ABS brakes and Showa suspension, and CHAdeMO fast charging was eliminated as an option. In 2016, the DSR and FXS models were introduced, and a "Charge Tank" accessory was made available.
IN 2017 the battery pack size improved to 13.0kWh for a total possible maximum capacity of 15.9kWh including the optional Power Tank. All models also received the interior-permanent-magnet (IPM) motor, a larger capacity controller, and a wider, high-torque carbon fibre reinforced belt.
Zero also produces a line of electric motorcycles for police, authority, and military use. The company's Lithium-ion power packs and motors were developed in-house, and are branded under the names "Z-Force" and "ZF."
Zero has won the production electric motorcycle class at Pikes Peak in 2013, 2014, and 2015.
Need ebike help and advice? Check out our guides…